June 4th – Sips N Strolls: Birthday Bash Edition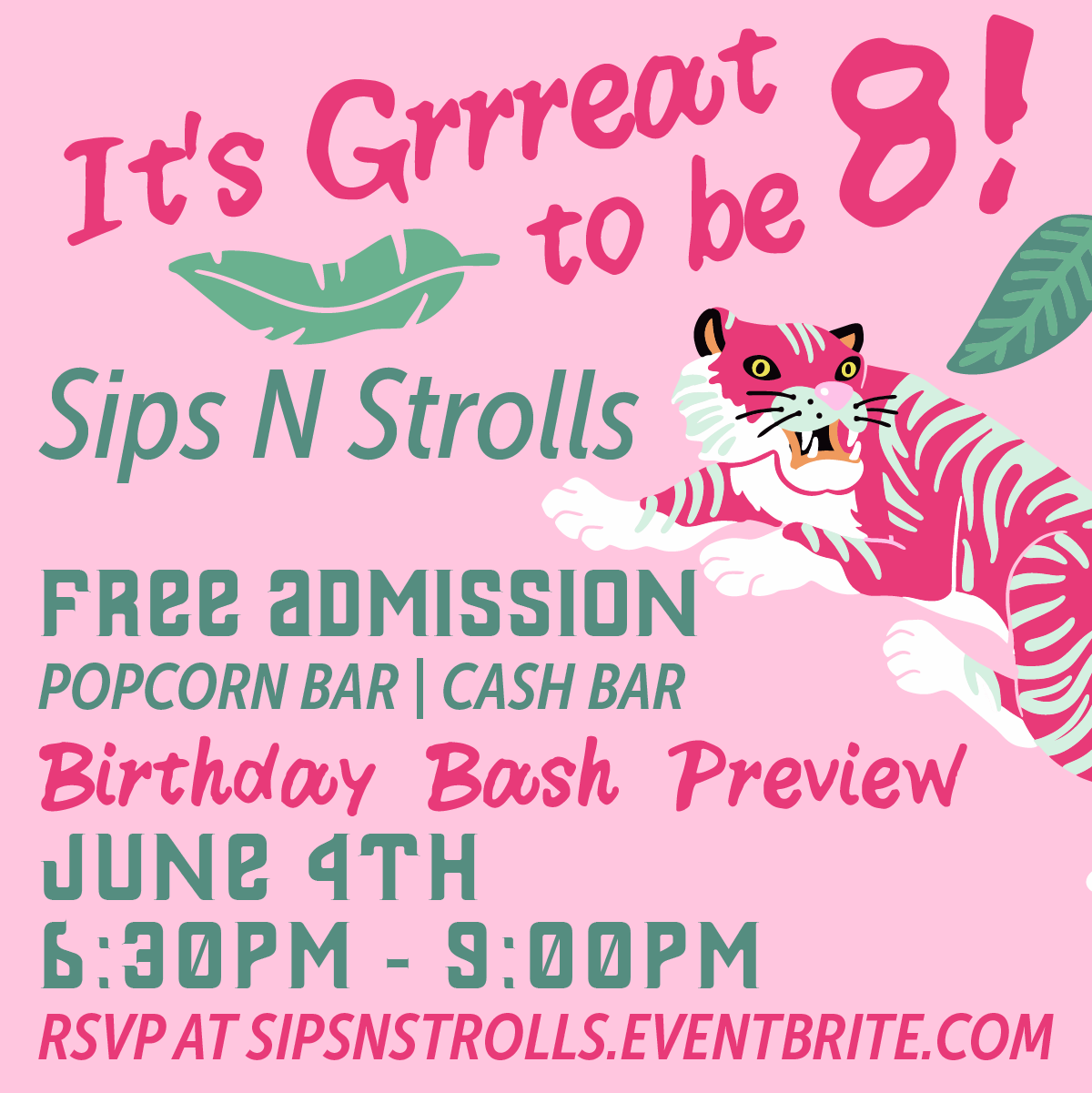 Kick-off your Summer with a fun shopping event at Miss Lucille's! Be the first to have access to our Birthday Bash sale, one of the only storewide sales of the year, while enjoying cocktails and a specialty popcorn bar! Oh, and did we mention that for the first time ever this Sips N Strolls event is free to attend? Grab your friends and find one of a kind gifts for your family, for your friends, and of course for yourself!
June 5th through the 8th – Miss Lucille's Birthday Sale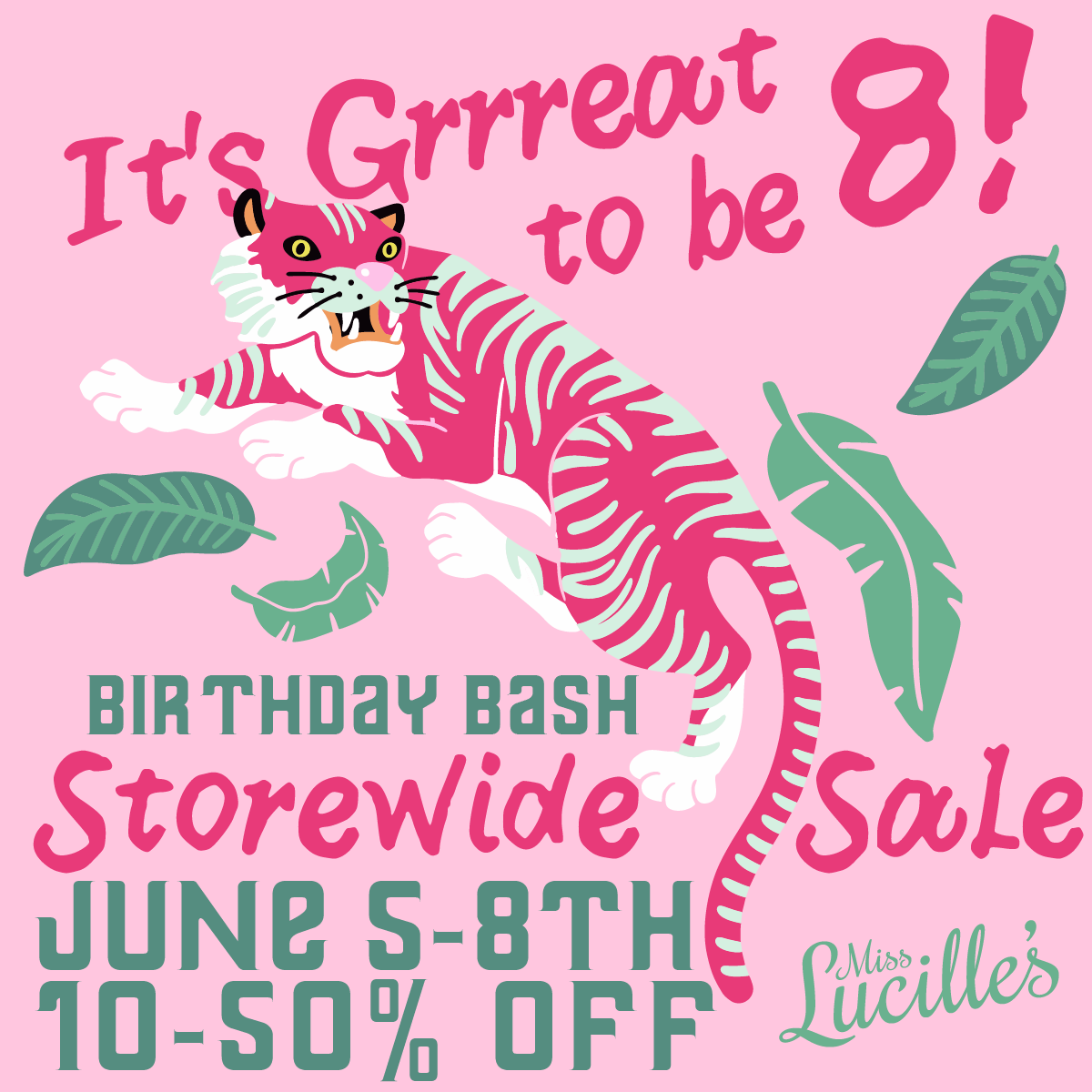 We are so excited to be turning eight and have the best way to celebrate. A storewide sale! Join us June 5th through the 8th for up to 50% off booths all across the store. We only have two of these storewide sales a year so you aren't going to want to miss this one!